Aviation Ventures
Overview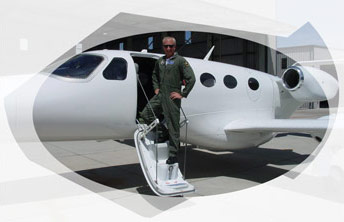 Aviation Ventures is a Denver-based company providing contract pilot services across the country. Offering highly trained pilots and flight test engineers, Aviation Ventures can help tackle many of the challenges facing today's aviation technology companies. Services provided include:
Experimental Test Pilot
Part 23 or 25 Certification
Corporate Jet Pilot
High Performance Jet Pilot and Instruction
Aerobatic Instruction
Seaplane Instruction
Glider Instruction
Multi- or Single-Engine Flight Instruction
G200 Type Rating
FAA-Designated DER
All of Aviation Venture's pilots are graduates of the US Air Force Test Pilot School. Our Flight Test Engineers are either TPS graduates or have a highly experienced civilian background.